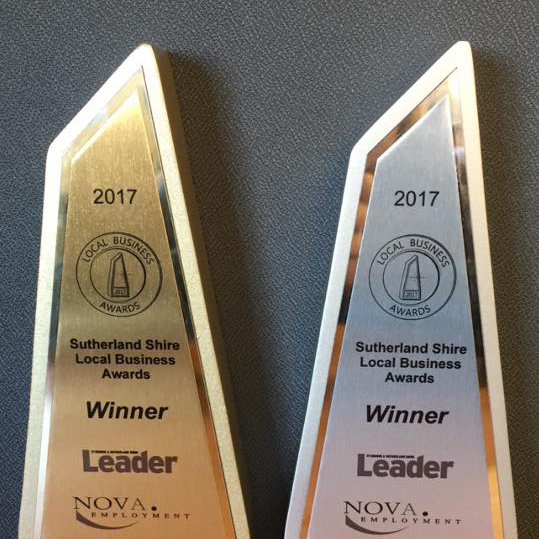 Business of the year award
A huge congratulations to Stuart White and his company 'Total Access Solutions' who are one of our clients, who have just won two major business awards in Sydney Australia.
The winners are announced at the prestigious Local Business Awards Gala Presentation Evening attended by local business people, sponsors and dignitaries. Where the TAS Team picked up the award for Outstanding Service & Trade… they also won Business of the Year 2017!
The Local Business Awards acknowledge outstanding local businesses and their people who go above and beyond – providing an exceptional customer service experience. During the past 30 years, the Local Business Awards Trophy has become a powerful symbol that local businesses aspire to.
Stuart's wife Roxanne went onto say: "Winner, winner chicken dinner! We're still in shock and still slightly hungover after last nights events. Total Access Solutions have not only won the award for Outstanding Service & Trade, we also won the Business of the Year Award as well. I am so unbelievably proud of my hardworking husband and the amazing team he has built around him. Without them TAS wouldn't be who they are today, well done team – you are all so incredible".
Over the years we have supported Total Access Solutions with their branding, website, brochures, flyers, signage and point of sale graphics. We are so pleased and proud to have been a small part of their success and are looking forward to launching their brand new website later this month!