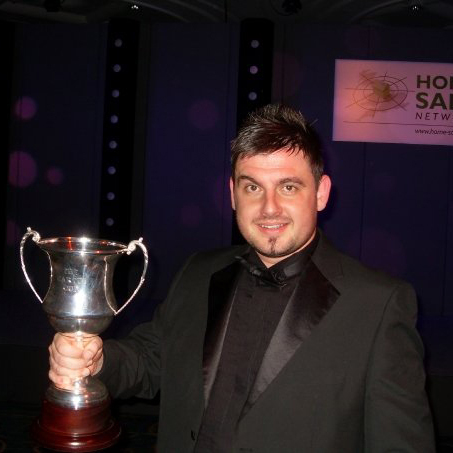 Estate Agency Award
Estate Agent of the Year
At the Home Sale Network's glittering black tie dinner, local estate agent Pygott & Crone was presented with the Cartus Cup at the Hilton Metropole Hotel in London. The dinner was hosted by Zilpah Hartley, former host of the TV show A Place in the Sun and regular contributor to Ideal Home magazine, 4homes and Moneywise.
The Cartus Cup is awarded to the Home Sale Network member that is judged as the 'estate agent of the year' based on their Network performance, participation and promotion, market share and referral performance.
Kevin Scrupps commented:
"To have been shortlisted for the award was an honour, but to have been judged to be Home Sale Network's 'estate agent of the year' is a fantastic achievement. We are very fortunate to have a fantastic group of people working at Pygott & Crone whose hard work and commitment over the past year have made this win possible. It is a clear demonstration that the service we offer is ranked top in the Network."
Nominees for the award are judged on everything from marketing to customer care, professionalism to experience and reputation to commitment which are analysed in detail to decide the winner. Richard Tucker, Home Sale Network's managing director said: "Home Sale Network which has a national network of 700 independent estate agents is highly selective in its invitation only membership, basing its criteria on quality of service, local knowledge and professionalism. To have been nominated from the Network membership for the Cartus Cup means the nominees, in our opinion, are among the most accomplished estate agents in the country." Pygott & Crone also won the coveted Live Conveyancing Award made to the Home Sale Network member responsible for the highest number of Live Conveyancing transactions during the last year.
Below below: Richard Tucker from the Home Sale Network. From Pygott & Crone: Paul Wood, Kevin Scrupps, Pete Sutton, Jason Sedlan, Jamie Aspland, William Downing, Nathan Emerson (Cup), Paul Stafford, Allan Ross, Paul Lewis, Pete Sampson and David Gardner.